Writer (formerly Qordoba) is an AI writing assistant. It provides spelling and grammar checking, detailed terminology and rule management, managed styleguides, and snippets. Originally focused on content management, Writer has extended its intended audience to teams more broadly.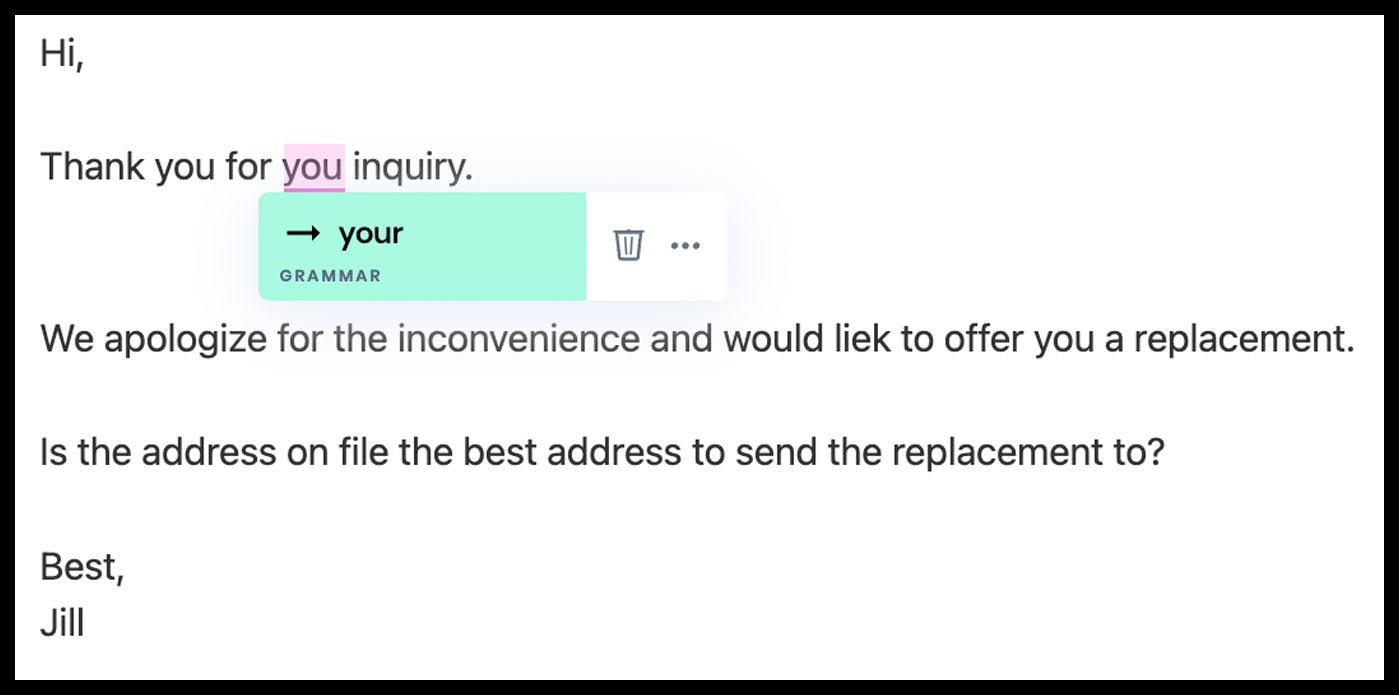 Offerings
Free version provides basic autocorrect, grammar, spelling, and punctuation correction
Pro version has clarity and inclusivity suggestions along with snippets and a plagiarism checker
Team version has team snippets, style guide, team management, and analytics
Enterprise version has custom writing style rules, SAML-based single sign-on, and API access
Reviews
Writer has 49 ratings and 80,000+ users on their Chrome Web Store with an average rating of 4.6 stars out of 5 (as of May 2022)
Pros
Lists a number of business use cases
Includes snippets, detailed writing rules, and style guides
Premium version provides inclusivity checks to flag inappropriate language
Cons
No multilingual support
Does not provide tone suggestions
Primary focus is style guide
No support for suggested responses
Microsoft Editor is a grammar and spell check tool that catches grammar, capitalization, and punctuation errors. Beyond the basics, Microsoft Editor provides checks for clarity, conciseness, and formality. Support is offered for 20 different languages.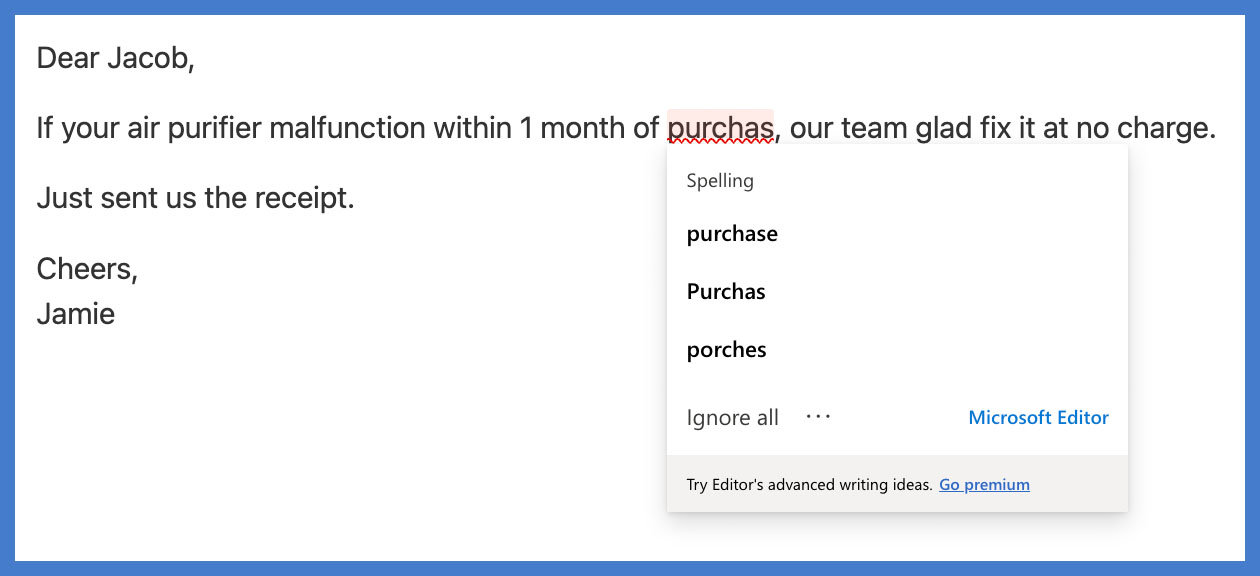 Offerings
Free version allows use for 1 person and includes basic spelling and grammar
Premium Microsoft 365 Personal allows use for 1 person and includes advanced grammar, clarity, conciseness, formal language, vocabulary, and punctuation conventions
Microsoft 365 Family allows use for 2-6 people and includes everything in Microsoft 365 Personal
Reviews
Microsoft Editor has 2,447 ratings and 1,000,000+ users on their Chrome Web Store with an average rating of 4.7 stars out of 5 (as of May 2022)
Pros
The premium version offers advanced grammar checking including checks for clarity, conciseness, and formality
Supports 20 different languages
Integrations for most of Microsoft Office Suite
The premium version includes the desktop office apps Word, PowerPoint, Excel, and OneDrive cloud storage
Cons
Free version has limited features and its grammar checker is not thorough
Intended more for personal use; not built for teams
Does not offer autocomplete or snippets/macros
Doesn't offer API access or self-hosting