Sapling is the AI messaging assistant for customer facing teams. Sapling sits on top of CRMs and messaging platforms to help sales, support, and success teams more efficiently compose personalized responses. Managers gain conversational insights to coach and prepare teams.

Offerings
Free version includes basic suggestions and 20 snippets
Pro version includes unlimited snippets, advanced suggestions, autocomplete everywhere, unlimited use on premium domains, and email/ticket support
Enterprise plan includes chat suggest, conversational insights, self hosting, API, advanced security options, and team analytics
Reviews
Sapling has 78 ratings and 40,000+ users on their Chrome Web Store with an average rating of 4.4 stars out of 5 (as of May 2022)
Pros
Catches 60% more grammar errors than leading competitors
More than just a grammar checker, has tools including chat macros, autocomplete, and suggested responses
Built for teams, with dashboard analytics
More than just a grammar checker; provides macros, autocomplete and suggested responses
Superior enterprise-grade security with self-hosting available
Supports multiple languages and provides custom models
Dashboard analytics allow managers to gain conversational insights to coach and prepare teams
Cons
No tone or plagiarism checks
Limited error explanations
QuillBot is a paraphrasing tool that helps millions with their writing. It offers different modes to help with rephrasing and enhacing text. Beyond paraphrasing, QuillBot also offers summarization and grammar checking tools.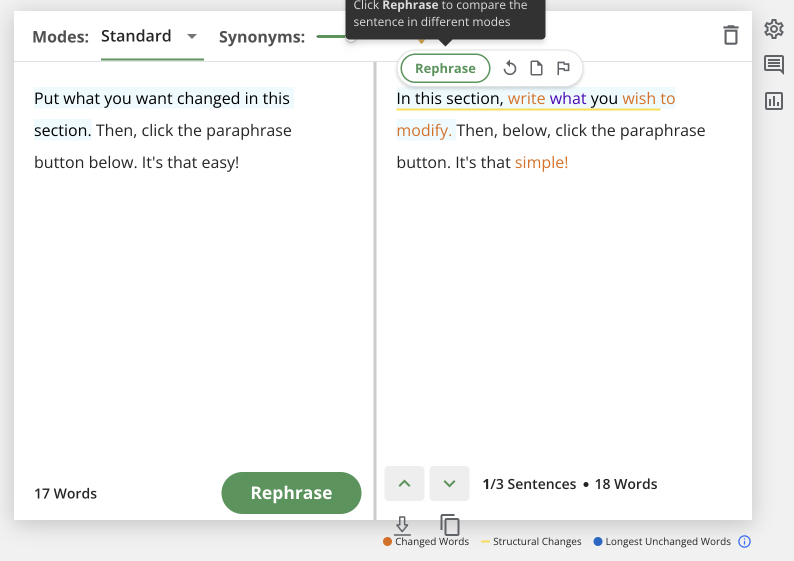 Offerings
Free version offers 125 paraphraser word limit with Standard and Fluency modes
Premium version offers unlimited words for paraphraser as well as expand, shorten, formal, simple, and creative modes. Premium also offers faster processing speeds and plagiarism checker.
Reviews
QuillBot has 99 ratings and 400,000+ users on their Chrome Web Store with an average rating of 4.5 stars out of 5 (as of May 2022)
Pros
Offers paraphraser, grammar checker, and summarizer
Website includes interface called Co-Writer
Includes additional tools for academics, including a citation generator
Cons
Not designed for business teams
Limited custom integrations or API access