Hemingway is a popular editor that helps writers make their writing more bold and clear. Given a document, Hemingway provides statistics such as number of words and paragraphs, a readability score, and suggestions for passive voice, complex phrases, and hard to read sentences.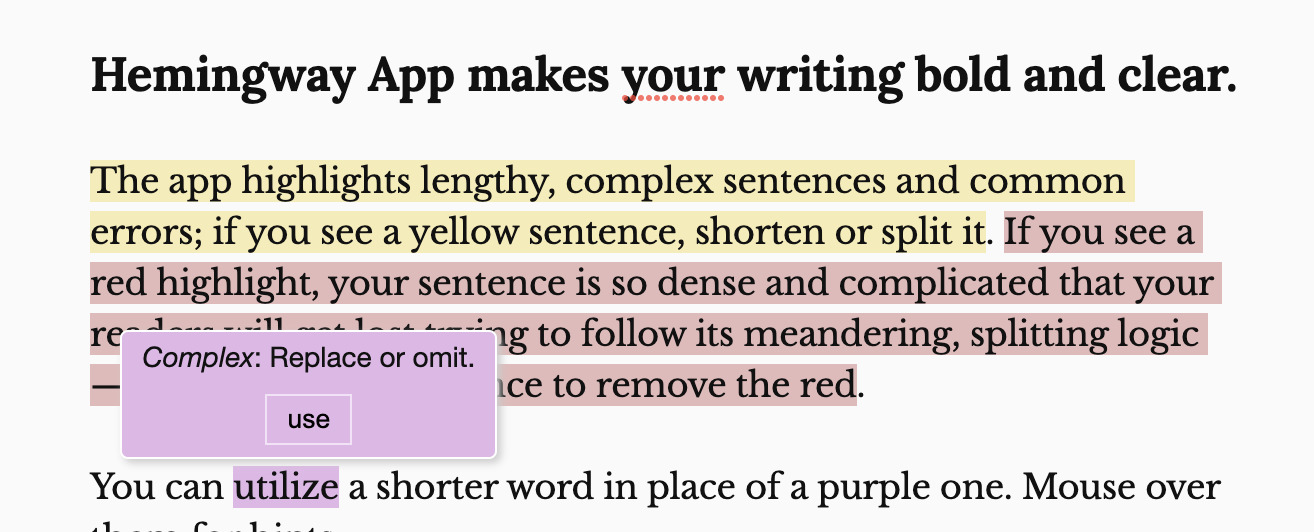 Offerings
Web and desktop editor
Statistics including reading time, words, sentences, and paragraphs
Flagging of adverbs and passive voice
Flagging of complex phrases and sentences
Reviews
NA
Pros
Quick to use
Simple design and colorful interface that highlights different categories of errors
Desktop application runes offline
Cons
Not focused on business use cases
Relies on relatively simple heuristics
Doesn't suggest edits and no browser extension
Reverso is a translation, contextual dictionary, and grammar and spell checking service. Active since 1998, Reverso now boasts 50 million users.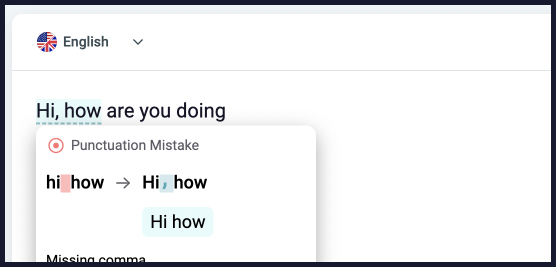 Offerings
Translation between various languages using neuralm machine translation
Electronic dictionaries with contextual information
Grammar, spell checking, and paraphrasing
Reviews
Reverso has 1,129 ratings and 200,000+ users in the Chrome Web Store with an average rating of 4.6 stars out of 5 (as of June 2022)
Pros
Offers a combination of translation services and contextual dictionaries
Provides mobile and desktop applications for many languages
Especially fully-featured for French
Cons
Not designed for collaborative use by teams
No official API access
Translation support is not as comprehensive as other services such as Google Translate or DeepL