Hemingway is a popular editor that helps writers make their writing more bold and clear. Given a document, Hemingway provides statistics such as number of words and paragraphs, a readability score, and suggestions for passive voice, complex phrases, and hard to read sentences.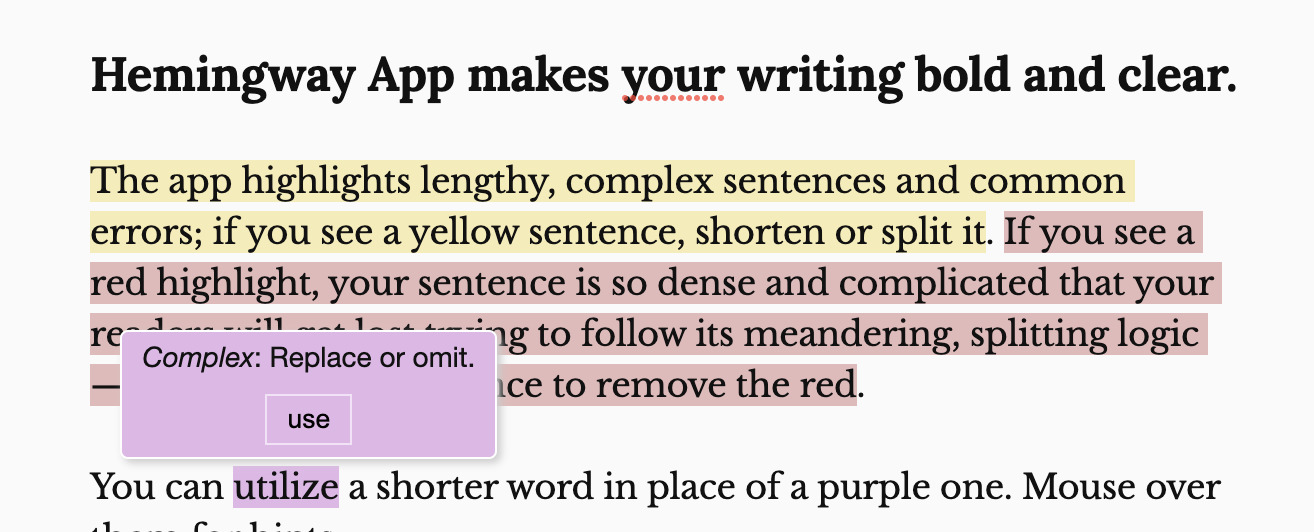 Offerings
Web and desktop editor
Statistics including reading time, words, sentences, and paragraphs
Flagging of adverbs and passive voice
Flagging of complex phrases and sentences
Reviews
NA
Pros
Quick to use
Simple design and colorful interface that highlights different categories of errors
Desktop application runes offline
Cons
Not focused on business use cases
Relies on relatively simple heuristics
Doesn't suggest edits and no browser extension
Grammarly is an extremely popular cloud-based writing assistant that provides spelling and grammar checking across a number of applications. Grammarly also provides a tone prediction tool and a plagiarism checker along with an editor on its website.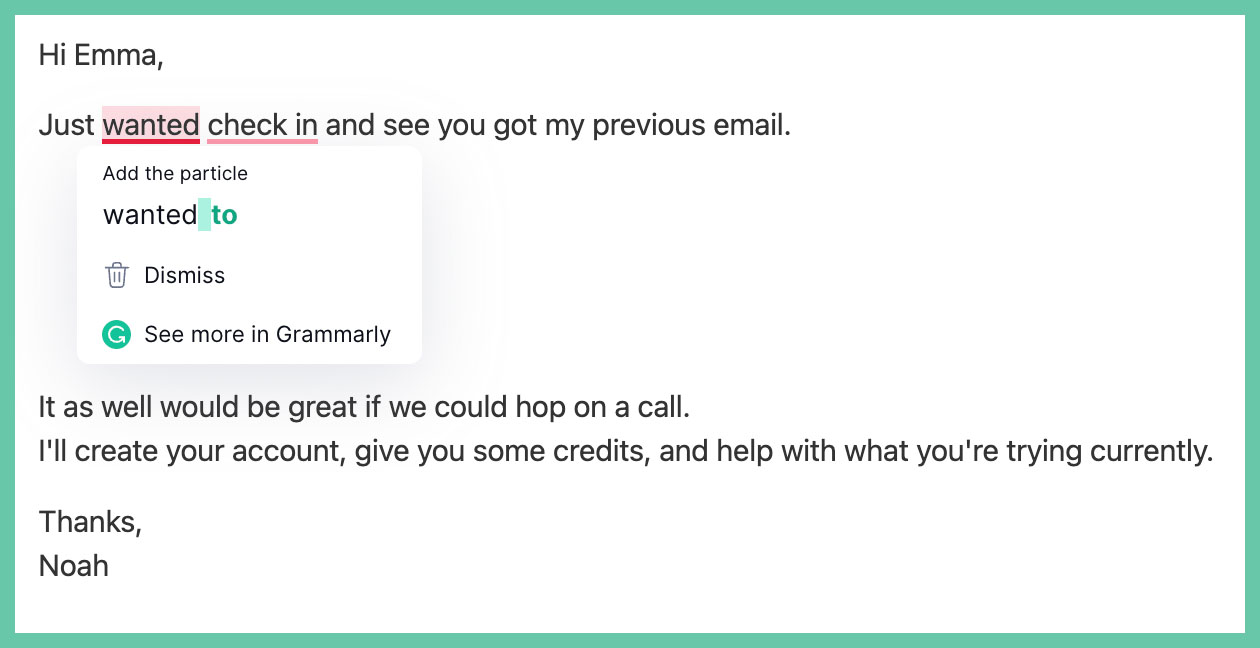 Offerings
Free version is meant for casual writing as it only provides basic writing suggestions for spelling, grammar, punctuation, and conciseness
Premium version is meant for students or working professionals and includes a lot more features such as tone adjustments, advanced suggestions, and word choice
Enterprise plan is meant for accounts with 50+ users and gives team management tools such as style guide, snippets, and analytics dashboard
Reviews
Grammarly has 41,641 reviews and 10,000,000+ users on their Chrome Web Store with an average rating of 4.5 stars out of 5 (as of May 2022)
Pros
The most well-known and widely used grammar application
Clean and easy-to-use integration UI
Website editor with additional checking functionality
Includes plagiarism checker to check writing assignments against 16 billion webpages
Cons
Not focused on business use cases
Currently only supports English
Frequently suggests rule-based recommendations
Does not provide direct API access